Message from Miss Emson
Yet another week has flown by and this week we have seen our year 2 children complete their SATS. They have worked so hard and all their efforts have paid off – they have made their teachers very proud.
A group of our year 5 children have won a regional competition for STEM – we are so proud of them – this has been on Twitter and is further down the newsletter.
We've also had a group of year 3/4 children represent the school for a sporting event this week and were commended for their fantastic behaviour and efforts. Next week we have a year 5 and 6 group at the same event.
On Friday 27th May we will be celebrating the Queen's Platinum Jubilee.. The children will be taking part in a range of activities during the morning in their classes and we'll be hosting a large 'street-style' tea party in the afternoon.
Year 6 will also be having their post SATS disco and photo booth – we'd love as many of them to come as possible.
Please read carefully for any other key messages and dates.
Emma Emson
Principal
Reading
| | | | | | | | | | |
| --- | --- | --- | --- | --- | --- | --- | --- | --- | --- |
| Mrs Wood | Mrs Watson | Miss Winn | Mrs Brown | Mrs Cox | Miss Baxter | Mrs Bradley | Miss O'Neill | Mr Baxter | Mrs Martin |
| 81% | 67% | 58% | 100% | 80% | 87% | 79% | 80% | 55% | 100% |
Congratulations to Mrs Brown and Mrs Martin for achieving 100%.
Times Tables Rock Stars
This is the ongoing leaderboard for Times Tables Rock Stars. Well done these children for working hard on your times tables.
| | |
| --- | --- |
| 1. Phenix M | Y3 |
| 2. Deon O | Y6 |
| 3. Mya-Bow J | Y4 |
| 4. Cody D | Y6 |
| 5. Elisha W | Y6 |
| 6. Jasmine M | Y6 |
| 7 Max K | Y3 |
| 8. Vienna HF | Y5 |
| 9. Jack C | Y5 |
| 10. Olly C | Y6 |
Times Tables Rock Stars Leaderboard
Well done Mya-Bow, the first Year 4 to get on the leaderboard. To get on the leaderboard you need to play on 'Studio' on times tables rock stars and you need to play at least 10 times. The school is noe 17th in local schools. Well done!
News
Science Project Win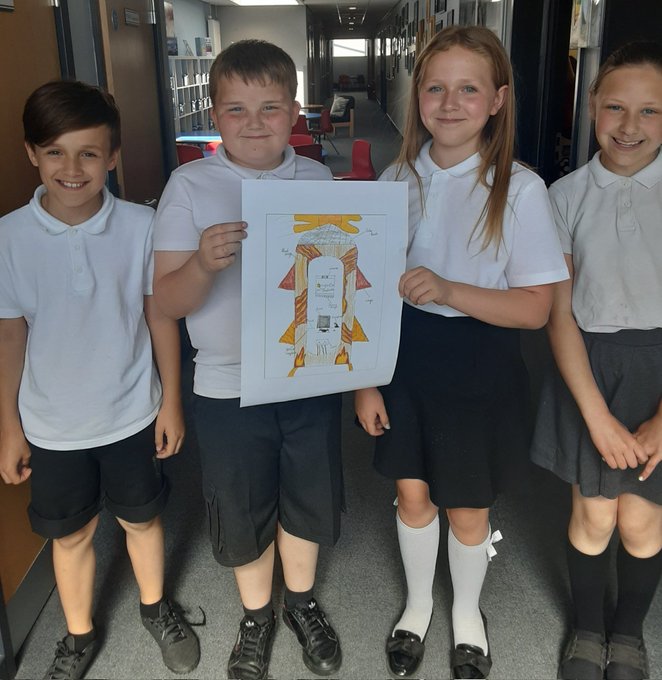 We are incredibly proud of our Year 5 children who have come 1st in the Regional RAF Science, Technology, Engineering and Maths and Small Piece Trust Gider Challenge. The children learnt about propulsion and aerodynamics and then designed their own rocket. Well done Year 5.
To find out more about the Smallpiece trust, follow the link: https://www.smallpeicetrust.org.uk/about-us
Walk to School Week
The children have had a great Walk to School Week. The children have talked about physical activity and health as they have been totting up their scores for walking. We have seen lots of children walking more. Thank you to parents for your encouragement in this matter.
Year 3 and 4 Quad Kids
On Thursday, eight Year 3 and 4 children took part in the Quad Kids Athletics Tournament at King George V Stadium. They all pushed themselves in all events and were a credit to the school. Their behaviour was impeccable and effort amazing! We were very proud.
Jubilee Day
On Friday 27th May, the pupils will be celebrating the Queen's Platinum Jubilee in school. We would like the children to come dressed in red , white and blue clothes for the day. The children will be taking part to activities linked to the Queen throughout the day.
In the afternoon, we will be holding a tea party for the children. We would be pleased if you could send the children with some party food, for themselves to eat. It could be crisps, a fairy cake, biscuits, fruit etc. Please put the food in your child's book bag. The food will not be able to go in a fridge so it must not be perishable.
Half Term Football Courses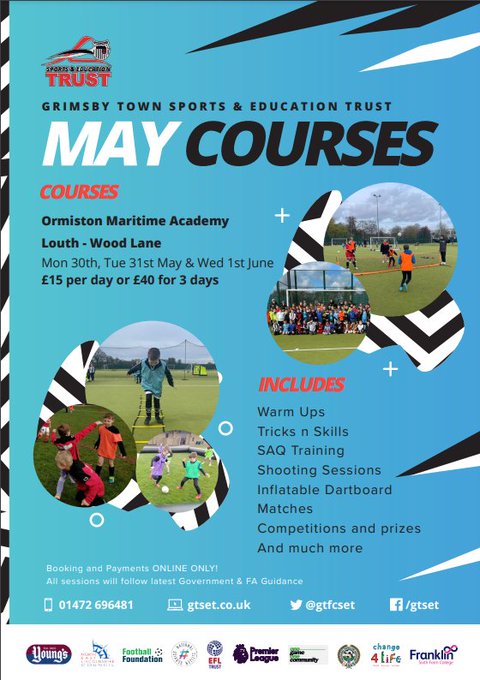 Free Adult Education Opportunities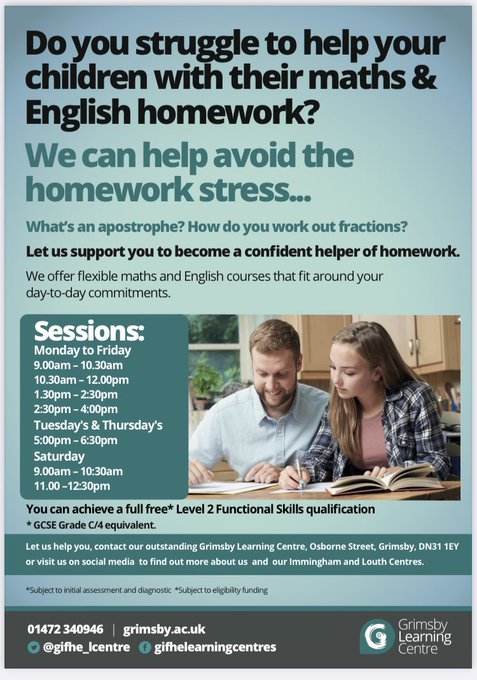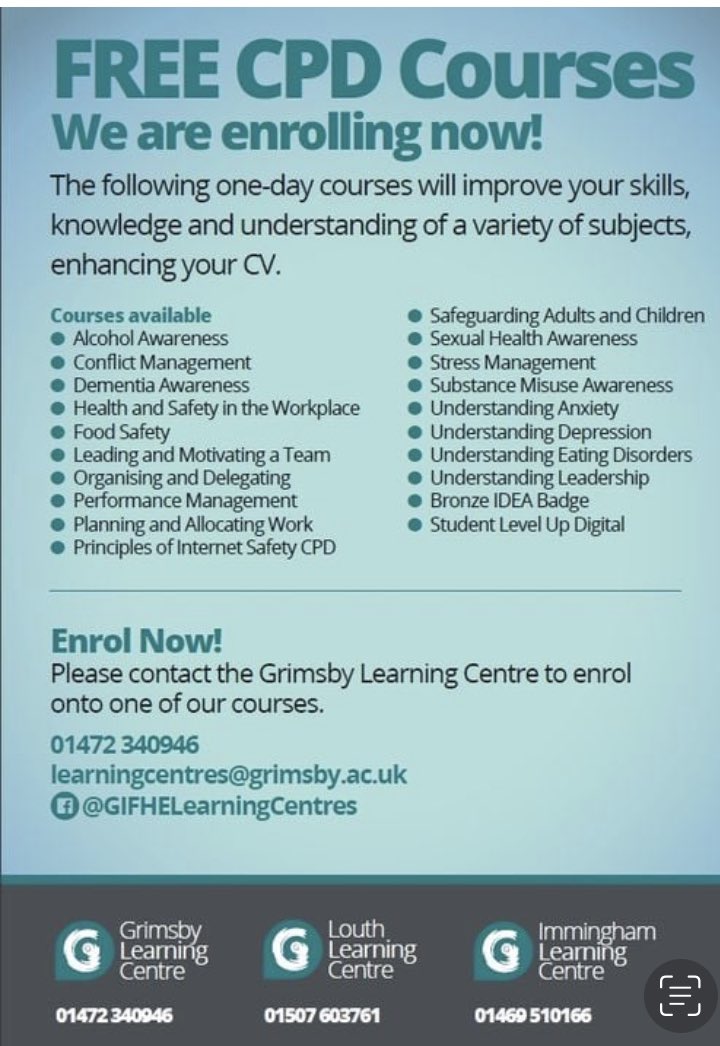 Scooters and bikes in the bike shed
Recently, a number of bikes and scooters have been left in the bike shed over night. Please can parents and children make sure they take their bikes and scooters home as we can not be responsible for property left on the site overnight.
PE Days
PE days for this term are as follows:
Monday – Mrs Coulman/Mrs Woods, Mrs Brown, Miss Winn, Miss O'Neill, Miss Baxter
Tuesday – Mrs Cox, Mr Baxter, Miss Coulman and Mrs Wood
Wednesday – Miss Winn, Miss O'Neill, Mrs Bradley, Miss Baxter, Mrs Brown, Mrs Watson
Thursday – Mr Baxter, Mrs Martin
Friday – Mrs Cox, Mrs Bradley, Mrs Martin
Swimming – Tuesday, Miss O'Neill, Thursday Mrs Bradley's Year 5's
Attendance
| | | | | | | | | | |
| --- | --- | --- | --- | --- | --- | --- | --- | --- | --- |
| Mrs Coulman & Mrs Wood | Mrs Watson | Miss Winn | Mrs Brown | Mrs Cox | Miss Baxter | Mrs Bradley | Miss O'Neill | Mr Baxter | Mrs Martin |
| 95% | 92% | 89% | 95% | 99% | 90% | 94% | 95% | 88% | 97% |
Attendance figures for this week
If you wish to take your child to an appointment, we need to see evidence of the appointment to mark it as an authorised absence. Please show evidence at the office or email the office at [email protected] .
If your child will not be attending school, please call the school office on 01472 808608 or email the school on [email protected] to report their absence. For planned absences, please do this before the first day of the absence.
If you are having trouble getting your child to school or you are to unwell yourself to bring your child to school, please contact the office as we may be able to help to get your child to school.
Occasionally, pupils are given a day off by parents for their birthday. Any absence from school can affect a child's learning. Please can parents ensure pupils attend on their birthday. To encourage pupils to come on their birthday they are allowed to wear their own clothes on the day. If the birthday falls on a weekend or holiday the children can come in their own clothes before or after the break.
Dates for your diary
| | |
| --- | --- |
| Year 6 After SATs Party | |
| Jubilee Celebration in school | 27.05.22 |
| Close for Half-Term | 27.05.22 |
| Re-open | 06.06.22 |
| Empathy Day in school – More details to follow | 09.06.22 |
| School Closed – Training Day | 17.06.22 |
| School closes | 21.07.22 |
| School opens | 05.09.22 |
| Staff training day | 09.09.22 |
Safeguarding and Well-being
Please follow our safeguarding twitter account: https://twitter.com/SydandBridge to find lots of Safeguarding information.
For more safeguarding information go to the Safeguarding page on the website: https://www.greatcoatesprimary.co.uk/safeguarding/
Internet Safety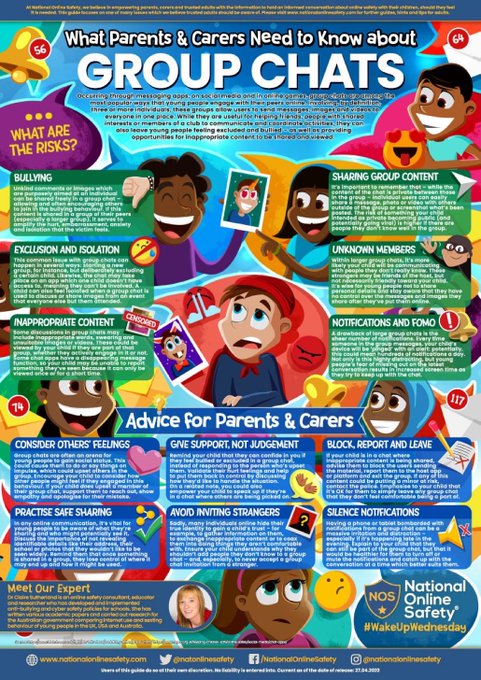 On line Mental Health Training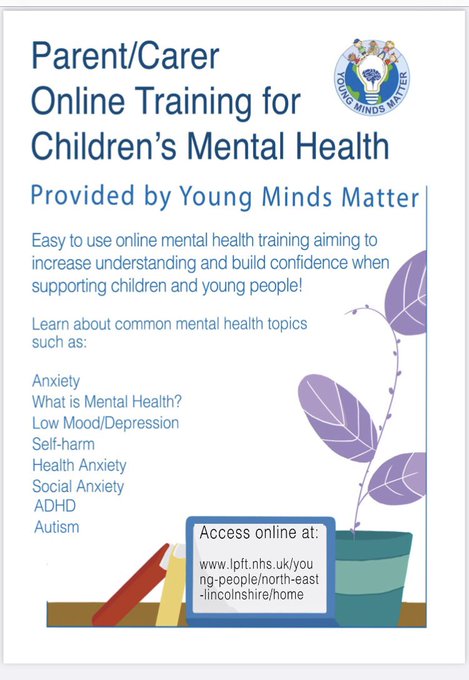 Riding Bikes in School
Please can children come off their bikes and scooters within school grounds to avoid accidents.
Jewellery
Earrings – No earrings except small studs are allowed in school. We have had a small number of children with hoop earrings in school. These present a health and safety risk to the children. If we deem that your child's earrings are unsafe we will ask the child to remove them or telephone parents to ask them to remove them. No jewelry is to be worn in school including friendship bracelets.
No earrings are to be worn for PE.
If you are getting your child's ears pierced, please get them done at the start of the summer holidays so they can take part in PE lessons.
Uniform
Below are our expectations on uniform which will also serve as a reference throughout the year.
SWEATSHIRT: Logo sweatshirt or a plain red sweatshirt or cardigan.
SKIRT/TROUSERS: Black or dark grey skirts/pinafore or trousers/shorts/ red check summer dress
SHIRT White polo shirts underneath sweatshirts
SHOES: Black flat school shoes – no trainers.
PE KIT
Plain white t shirt / black shorts/ Plimsolls or trainers for inside P.E.
Trainers for outdoor games.
Jogging bottoms or dark coloured track suits may be worn in cold weather.
Please note very large bows and other large hair accessories are not to be worn in school.
What have we been learning this week
Please follow the school Twitter page below.
Follow your classes Twitter page to find out more about what children have been learning this week.