Message from Miss Deans
We have had our first full week of the summer term and the children have come back to school keen, well rested and enthusiastic. The first three days of the term were devoted to a picture book study. The pupils really enjoyed getting fully immersed in a beautiful book and completing lots of activities based around the book. You can see their fabulous work on the class Twitter pages.
We would like to welcome to school a new member of the administrative team, Gina Burningham, who is the PA to the Executive Principal. We also welcome back Miss Coulman who has returned from maternity leave and is teaching in Year 1.
We are entering into exam season and our Year 2 and Year 6 children will shortly be completing their statutory end of key stage tests. The pupils and staff are continuing to work really hard to prepare for their tests. Full attendance at this time will really help the children to do their very best.
Finally, we would like to give advance notice regarding a staff training day on September 9th 2022. This day is not an additional training day and we will have 5 training days throughout the year, which all schools are required to have.
Lynn Deans
Vice Principal
Reading
| | | | | | | | | | |
| --- | --- | --- | --- | --- | --- | --- | --- | --- | --- |
| Mrs Wood | Mrs Watson | Miss Winn | Mrs Brown | Mrs Cox | Miss Baxter | Mrs Bradley | Miss O'Neill | Mr Baxter | Mrs Martin |
| 43% | 43% | 84% | 100% | 50% | 83% | 76% | 90% | 50% | 95% |
Congratulations to Mrs Brown for achieving 100% and Miss O'Neill for most improved.
Times Tables Rock Stars
This is the ongoing leaderboard for Times Tables Rock Stars. Well done these children for working hard on your times tables.
| | |
| --- | --- |
| 1. Phenix M | Y3 |
| 2. Deon O | Y6 |
| 3. Cody D | Y6 |
| 4. Elisha W | Y6 |
| 5. Jasmine M | Y3 |
| 6. Max K | Y5 |
| 7. Vienna HF | Y5 |
| 8. Jack C | Y6 |
| 9. Olly C | Y6 |
| 10. Alicia J | Y6 |
To get on the leaderboard you need to play on 'Studio' on times tables rock stars and you need to play at least 10 times. The school is18th in local schools. Well done!
News
Sydney and Bridget
WE have two new characters in school; Sydney and Bridgette. These are our safeguarding mascots. They have their own Twitter page: https://twitter.com/SydandBridge or @SydandBrisge and will be sharing useful safeguarding links. They will be popping up with Mrs Billingham, our designated safeguarding lead, around school and have been meeting the children this week.
Rugby Ball Donations
This week the DM Keith Skoda Grimsby very kindly donated a bag of rugby balls to school. They are working in partnership with Rugby England. Alex Divers from DM Keith presented the school with the balls earlier in the week and we would like to give the company and Mr Divers a special thanks.
Key Stage 1 Cricket Festival
On Tuesday, 8 children from Key Stage 1 represented the school at the KS1 Cricket Festival. We joined with 9 other schools at Grimsby Cricket club to learn the skills involved in playing cricket. The children were a credit to the school and were exhausted at the end of the morning after bowling, batting and fielding for over 2 hours.
PE Days
PE days for this term are as follows:
Monday – Mrs Coulman/Mrs Woods, Mrs Brown, Miss Winn, Miss O'Neill, Miss Baxter
Tuesday – Mrs Cox, Mr Baxter, Miss Coulman and Mrs Wood
Wednesday – Miss Winn, Miss O'Neill, Mrs Bradley, Miss Baxter, Mrs Brown, Mrs Watson
Thursday – Mr Baxter, Mrs Martin
Friday – Mrs Cox, Mrs Bradley, Mrs Martin
Swimming – Tuesday, Miss O'Neill, Thursday Mrs Bradley's Year 5's
Nursery Places
Do you have a child or know of a child who will be age 3 by 31 March? If so they could start nursery in April 2022 for 15 hours free funding or if eligible 30 hours funding. Please contact the school office now to find out more – email school office at [email protected] or give us a call on 01472 808608.
Attendance
| | | | | | | | | | |
| --- | --- | --- | --- | --- | --- | --- | --- | --- | --- |
| Mrs Coulman & Mrs Wood | Mrs Watson | Miss Winn | Mrs Brown | Mrs Cox | Miss Baxter | Mrs Bradley | Miss O'Neill | Mr Baxter | Mrs Martin |
| 94% | 92% | 94% | 95% | 95% | 95% | 94% | 95% | 95% | 93% |
The class with the top attendance in Key Stage 1 and Key Stage 2 will win the attendance cup to keep in their class for the week!
If you wish to take your child to an appointment, we need to see evidence of the appointment to mark it as an authorised absence. Please show evidence at the office or email the office at [email protected]
If your child will not be attending school, please call the school office on 01472 808608 or email the school on [email protected] to report their absence. For planned absences, please do this before the first day of the absence.
If you are having trouble getting your child to school or you are to unwell yourself to bring your child to school, please contact the office as we may be able to help to get your child to school.
Dates for your diary
| | |
| --- | --- |
| Parent Consultations – Mrs Cox and Miss Baxter | 28.3.22 |
| Parent Consultations – Mrs Bradley and Miss O'Neill | 29.3.22 |
| Parent Consultations – Mrs Watson, Miss Winn, Mrs Brown | 30.3.22 |
| Parent Consultations – Mrs Woods | 1.3.22 |
| Bikeability for Year 5 – No swimming Tuesday 28.3.22 | 28th and 29th March |
| Close for Easter holidays | 01.04.22 |
| Open for Summer Term | 20.04.22 |
| Close for Half-Term | 27.05.22 |
| Re-open | 06.06.21 |
| School Closed – Training Day | 17.06.22 |
| School closes | 21.07.21 |
| School opens | 05.09.22 |
| Staff training day | 09.09.22 |
Safeguarding and Well-being
Internet Safety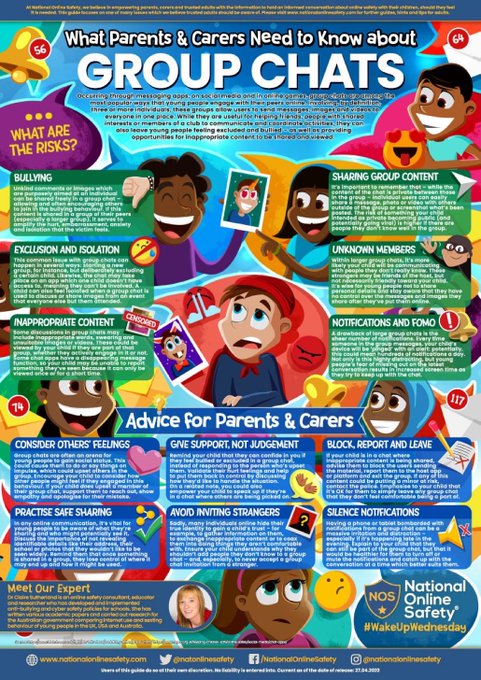 On line Mental Health Training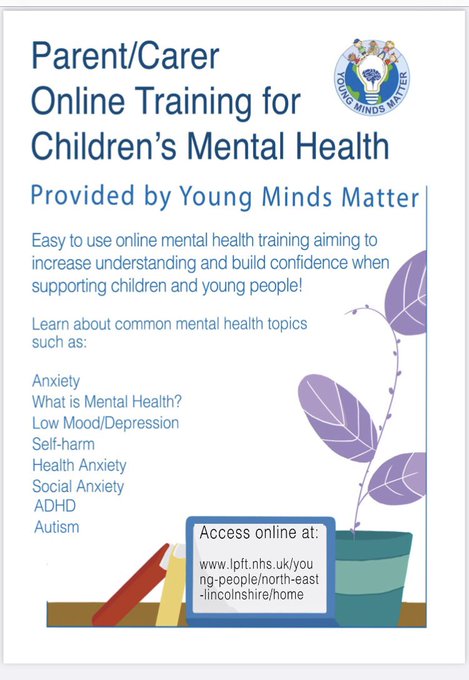 Parking on Yellow Lines
Please can we remind parents that is is against the law to stop on the yellow lines in front of school. It creates hazards for children and parents entering and leaving the school grounds and causes congestion around the school. We have a large car park, which can be accessed through John Whitgift Academy.
Riding Bikes in School
Please can children come off their bikes and scooters within school grounds to avoid accidents.
Jewellery
Earrings – No-earrings except small studs are allowed in school. We have had a small number of children with hoop earrings in school. These present a Health and Safety risk to the children. If we deem that your child's earrings are unsafe we will ask the child to remove them or telephone parents to ask them to remove them. No jewellery is to be worn in school including friendship bracelets.
No earrings at to be worn for PE.
If you are getting your child's ears pierced, please get them done during the summer holidays so they can take part in PE lessons.
Uniform
Below are our expectations on uniform which will also serve as a reference throughout the year.
SWEATSHIRT: Logo sweatshirt or a plain red sweatshirt or cardigan.
SKIRT/TROUSERS: Black or dark grey skirts/pinafore or trousers/shorts/ red check summer dress
SHIRT White polo shirts underneath sweatshirts
SHOES: Black flat school shoes – no trainers.
PE KIT
Plain white t shirt / black shorts/ Plimsolls or trainers for inside P.E.
Trainers for outdoor games.
Jogging bottoms or dark coloured track suits may be worn in cold weather.
Please note very large bows and other large hair accessories are not to be worn in school.
What have we been learning this week
Please follow the school Twitter Page below.