Message from Miss Emson
Welcome to this week's newsletter. I will keep my message brief as there is so much information this week. We have a new pastoral Twitter Lead @SydandBridge with a lot of useful information – give them a follow to see what they get up to. As the weather is interchangeable and becoming warmer please remember our school uniform expectations, particularly footwear. White leather trainers/ plimsolls are not suitable. A reminder that the school t-shirt should be white with a collar too. A waterproof jacket or lightweight coat is also advisable especially as we like to get children out in all weathers. There were lots of children caught out in the rain without coats this week.
And last but not least, I want to wish all our Year 6 well on their SATS tests next week. They have worked so hard and are well and truly ready to shine!
Emma Emson
Principal
Stars of the Week
Reception – Lyla W
Mrs Wood/Miss Coulman – Xander S
Miss Winn – Scarlett S
Mrs Brown – Piper C
Mrs Cox – Phenix M
Miss Baxter – Scarlett F
Mrs Bradley – Sophie J
Miss O'Neill – Kiera T
Mrs Martin – Adam S
Mr Baxter – Rosie B
Reading
| | | | | | | | | | |
| --- | --- | --- | --- | --- | --- | --- | --- | --- | --- |
| Mrs Wood | Mrs Watson | Miss Winn | Mrs Brown | Mrs Cox | Miss Baxter | Mrs Bradley | Miss O'Neill | Mr Baxter | Mrs Martin |
| 60% | 35% | 77% | 100% | 63% | 90% | 38% | 83% | 50% | 86% |
Congratulations to Mrs Brown for achieving 100% and Mrs Cox for the best improvement.
Times Tables Rock Stars
This is the ongoing leaderboard for Times Tables Rock Stars. Well done these children for working hard on your times tables.
| | |
| --- | --- |
| 1. Phenix M | Y3 |
| 2. Deon O | Y6 |
| 3. Cody D | Y6 |
| 4. Elisha W | Y6 |
| 5. Jasmine M | Y6 |
| 6. Vienna HF | Y5 |
| 7. Jack C | Y5 |
| 8. Max K | Y3 |
| 9. Olly C | Y6 |
| 10. Alicia J | Y6 |
To get on the leaderboard you need to play on 'Studio' on times tables rock stars and you need to play at least 10 times. The school is18th in local schools. Well done!
News
SATs Week
Next week is the Year 6 SATs week and the children have been working very hard in preparation. Some of the children have been worrying about SATs and we would encourage the children to have a restful weekend and not worry as they are well prepared and can only try their best.
There will be a special free Y6 SATs breakfast club from 8am from Monday to Thursday. Children can arrive any time between 8 and 8:40 to get a special breakfast.
To run the SATs with the least distraction, years 3,4 and 5 will be visiting John Whitgift in the mornings next week. Please can everyone be on time to school next week so we minimise disruption.
Pyjamarama
Friday 13th May is Pyjamarama day. The day is to promote reading and support the Book Trust charity. All children and staff can come to school in pyjamas, nightwear or loungewear. We would love it if everyone can bring their favourite book to share with their classmates. We are raising money for the Book Trust to support reading and would be grateful if children can bring a donation of 50p, or whatever you can manage.
Jubilee Day
On Friday 27th May, the pupils will be celebrating the Queen's Platinum Jubilee in school. We would like the children to come dressed in red , white and blue clothes for the day.
Year 3 and 4 Cricket Festival
On Tuesday, 8 children from Year 3 represented the school at the Year 3 and 4 Cricket Festival. We joined with 9 other schools at Clee Cricket club to learn the skills involved in playing cricket. The children were a credit to the school and were exhausted at the end of the morning after bowling, batting and fielding for over 2 hours.
Scooters and bikes in the bike shed
Recently, a number of bikes and scooters have been left in the bike shed over night. Please can parents and children make sure they take their bikes and scooters home as we can not be responsible for property left on the site overnight.
Finishing Times
From Monday all children will be let out of school at the normal leaving time of 3:20. The school gates will be open from 3:10.
PE Days
PE days for this term are as follows:
Monday – Mrs Coulman/Mrs Woods, Mrs Brown, Miss Winn, Miss O'Neill, Miss Baxter
Tuesday – Mrs Cox, Mr Baxter, Miss Coulman and Mrs Wood
Wednesday – Miss Winn, Miss O'Neill, Mrs Bradley, Miss Baxter, Mrs Brown, Mrs Watson
Thursday – Mr Baxter, Mrs Martin
Friday – Mrs Cox, Mrs Bradley, Mrs Martin
Swimming – Tuesday, Miss O'Neill, Thursday Mrs Bradley's Year 5's
Lost Property
Our lost property box is overflowing with unlabeled uniform and coats. On Friday 13th May, we will put all of our lost property out in the playground for parents to take if they have lost any uniform. If there is any uniform unclaimed after 3:25 please feel free to take it.
Please label all of your child's clothing and it can be returned to them.
Attendance
| | | | | | | | | | |
| --- | --- | --- | --- | --- | --- | --- | --- | --- | --- |
| Mrs Coulman & Mrs Wood | Mrs Watson | Miss Winn | Mrs Brown | Mrs Cox | Miss Baxter | Mrs Bradley | Miss O'Neill | Mr Baxter | Mrs Martin |
| 94% | 91% | 94% | 95% | 95% | 94% | 94% | 95% | 95% | 93% |
If you wish to take your child to an appointment, we need to see evidence of the appointment to mark it as an authorised absence. Please show evidence at the office or email the office at [email protected]
If your child will not be attending school, please call the school office on 01472 808608 or email the school on [email protected] to report their absence. For planned absences, please do this before the first day of the absence.
If you are having trouble getting your child to school or you are to unwell yourself to bring your child to school, please contact the office as we may be able to help to get your child to school.
Occasionally, pupils are given a day off by parents for their birthday. Any absence from school can affect a child's learning. Please can parents ensure pupils attend on their birthday. To encourage pupils to come on their birthday they are allowed to wear their own clothes on the day. If the birthday falls on a weekend or holiday the children can come in their own clothes before or after the break.
Dates for your diary
| | |
| --- | --- |
| Pyjamarama Day – Come to school in nightwear or loungewear | 13.5.22 |
| Jubilee Celebration in school | 27.05.22 |
| Close for Half-Term | 27.05.22 |
| Re-open | 06.06.21 |
| School Closed – Training Day | 17.06.22 |
| School closes | 21.07.21 |
| School opens | 05.09.22 |
| Staff training day | 09.09.22 |
Safeguarding and Well-being
Internet Safety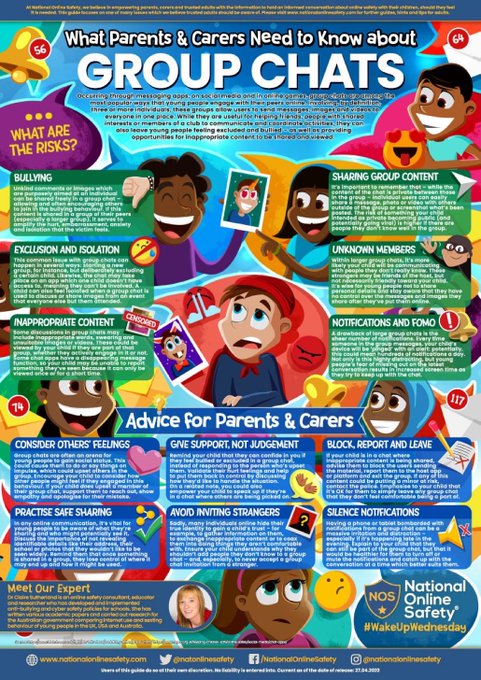 On line Mental Health Training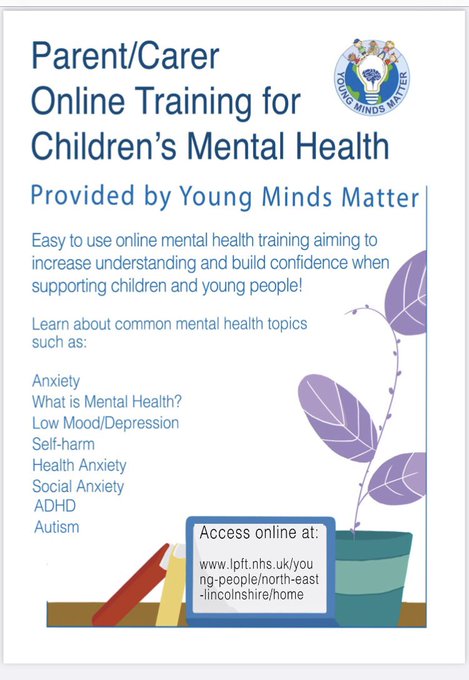 Arrival times for pupils
The school gates open at 8:40. We have had a few children arriving before this time and not going to breakfast club. Any children arriving at school prior to 8:40 are unsupervised. Please contact the school office 01472 808608 or [email protected] if you would like to book your child into breakfast club.
Parking on Yellow Lines
Please can we remind parents that it is against the law to stop on the yellow lines in front of school. It creates hazards for children and parents entering and leaving the school grounds and causes congestion around the school. We have a large car park, which can be accessed through John Whitgift Academy.
Riding Bikes in School
Please can children come off their bikes and scooters within school grounds to avoid accidents.
Jewellery
Earrings – No earrings except small studs are allowed in school. We have had a small number of children with hoop earrings in school. These present a health and safety risk to the children. If we deem that your child's earrings are unsafe we will ask the child to remove them or telephone parents to ask them to remove them. No jewelry is to be worn in school including friendship bracelets.
No earrings are to be worn for PE.
If you are getting your child's ears pierced, please get them done at the start of the summer holidays so they can take part in PE lessons.
Uniform
Below are our expectations on uniform which will also serve as a reference throughout the year.
SWEATSHIRT: Logo sweatshirt or a plain red sweatshirt or cardigan.
SKIRT/TROUSERS: Black or dark grey skirts/pinafore or trousers/shorts/ red check summer dress
SHIRT White polo shirts underneath sweatshirts
SHOES: Black flat school shoes – no trainers.
PE KIT
Plain white t shirt / black shorts/ Plimsolls or trainers for inside P.E.
Trainers for outdoor games.
Jogging bottoms or dark coloured track suits may be worn in cold weather.
Please note very large bows and other large hair accessories are not to be worn in school.
What have we been learning this week
Please follow the school Twitter page below.